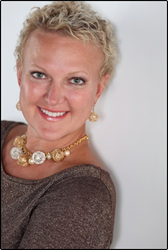 Grosse Pointe, MI (PRWEB) July 09, 2014
The Cadieux Farmhouse is the last remaining example of French frame architecture from the ribbon farm era, built by Detroit's French Canadian settlers, the Cadieux family.
Today, July 9, 2014 9am to 11am, you will see it slowly roll down the streets of Grosse Pointe to it's new home. Beaumont Hospital Grosse Pointe needed to move the historic home to make room for it's expansion. French and English speaking psychologist Dr. Leslie Kaye (http://www.lesliekaye.com) was midway through an around the world trip when she heard about the home. She visited Tahiti, Moorea, Hong Kong, Cambodia. Vietnam, Thailand, Malaysia, Singapore, Russia, Turkey, Kenya, South Africa, Argentina, and Brazil 2013-2014. "Still, there is no place like home!" she says. "This little house has completely captured my imagination and has done my heart so much good! It gave me a reason to come home."
In 2009, Dr. Leslie Kaye had it all: a Ph.D. from the University of Southern California, a McGill Montreal General internship, a two year Harvard Medical School fellowship. Over seven years she built a booming psychology practice and the hospital she worked with wanted to triple it. She had several college teaching gigs. She was President of Detroit's International Institute Board of Directors, had a yacht at the Detroit Yacht Club that she had once lived aboard, and owned a large riverfront home in Windsor that she loved. But when the man she loved proposed, asked that she come away with him to Florida, and promised that she never had to work again, she left to do volunteer work with her church and marry.
But in 2014, she needed to start over. "Rebuilding is hard. I've helped many clients start over. But this time it was me."